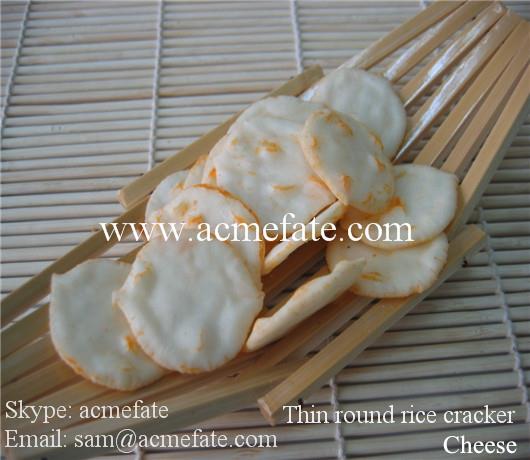 Add to Favorites
Share
Thin Round Rice Crackers Crisp Rice Crackers Grain Snacks in stock
Payment

Origin

China Mainland

Minimum Order

1

Packing

Pieces
Product Detail
? Thin Round rice crackers have many flavors,such as spicy, soy sauce, BBQ,cheese etc.


? Sell point: Low fat, crisp and delicious.Good for health, reasonable price,non-GMOs, fried.
? Adapt: all ages.
? We also can provide Natural pigment for rice crackers.
? Certifications: HACCP, ISO, HALAL, BRC etc.
? Related products: coated peanuts, mix rice crackers, Senbei, Mix rice crackers with coated peanuts and thin round rice crackers etc.

Acme Fate is one of the leading manufacturers and suppliers of high quality and top grade thin round rice crackers crisp rice crackers grain snacks in stock. We are equipped with a professional factory. Welcome to buy or wholesale bulk products at the most competitive price with us.
3
YRS
Acme Fate International Ltd
China
Favorites